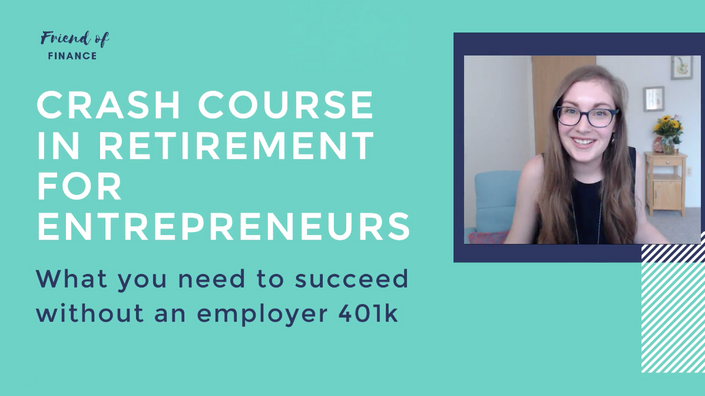 Crash Course in Retirement for Entrepreneurs
What you need to succeed when you don't have an employer 401k
Watch Promo
The Crash Course in Retirement for Entrepreneurs has been designed to give you everything you need to know to start saving for your future as an entrepreneur, all in under an hour.
The main source for retirement savings for Americans today is their employer sponsored 401k account. But, what happens when you're self-employed, and you don't have access to an employer plan? Do you not get to retire?
No! You just need to do a little more research to take your future into your own hands!
When you're self-employed, there's a lot of different hats you need to wear, and unfortunately the "retirement savings" hat is often ignored, or left to get dusty for our future selves to try and figure out. But the magical thing about investing for retirement is, the sooner you start, the easier it is.
This course begins with the basics, breaking down the financial jargon and explaining why it's important to be taking advantage of retirement accounts. Then, we look at how much you might need in retirement, and how much you should be saving to get there. This is important, because when you are saving without a goal, you are less likely to actually do it.
Then, we look at all of the different investment account options you have for retirement, as a self-employed individual. By the end of this section, you will know what account you need, and how much you should be putting into it.
Last, we look at how you go about opening your accounts. By the end of the course, you will have the renewed motivation for tackling retirement, and the steps you need to hit the ground running!
*Please note, this course is based on accounts and rules based in the U.S system. General theory is applicable to other countries, but rules, account titles, and processes will vary
Course Curriculum
Introduction
Available in days
days after you enroll
1. Retirement Rundown
Available in days
days after you enroll
2. Income Replacement
Available in days
days after you enroll
Your Instructor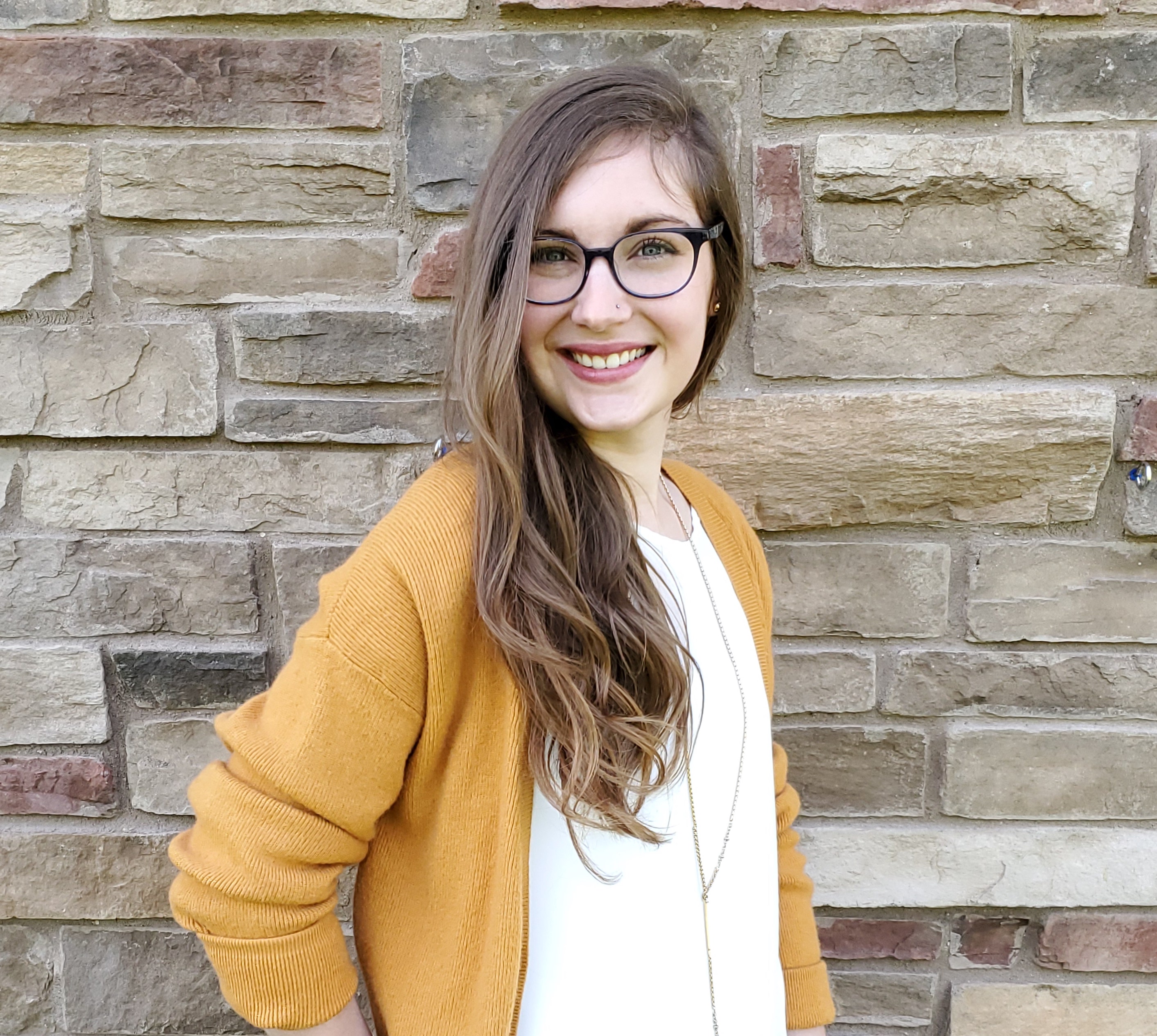 Hi and welcome! My name is Alicia and I am so happy to have you here!
My goal with Friend of Finance is to help people through the sometimes messy and stressful parts of their finances. My favorite topics are investing and retirement, and taking entrepreneurs and individuals who are confused and feeling behind with their money decisions, to feeling on track and empowered with their finances!
Prior to creating financial courses and coaching, I worked as a financial advisor who helped people through the retirement process. Not only did this career give me the HUGE gift of hindsight when it came to my own financial future, it showed me how under-prepared my generation was when it comes to the expensive goal of retirement...
With my courses, I shed some much-needed light on the topics that are ignored for too long and not talked about enough. The sooner you learn about investing and getting your finances in order, the more time can work in your favor!
I believe life is a beautiful journey, one that shouldn't be spent stressing about money.
Frequently Asked Questions
How much is this course?
The Crash Course in Retirement for Entrepreneurs is absolutely FREE! Part of Friend of Finance's mission is to increase the education that's out there on personal finance, so this course is, and always will be, free.
How long do I have access to the course?
Once you enroll, you will have unlimited access to this course, for as long as you like. You will be able to complete the course in under an hour, but you are welcome to go through it in as many sessions, or as many times as you need.
How long will the course take?
This course is designed to be taken in one sitting and can be completed in under an hour. If you are pausing to run your own numbers alongside the course, you will need a bit longer. That being said, you do not need to complete the course in one sitting, and you are able to break it up and come back to it as many times as needed.
How up to date is this information?
This course was created in 2019, and incorporates IRS rules that are effective for 2019. As rules are updated, the course will be too.
Are you qualified to be teaching this?
Yes! As a financial advisor, I have passed the Series 65 exam enabling me to provide investment advice, act as an advisor, and as a fiduciary- which means in the best interest of my clients. Although taking this course doesn't form a client relationship, I take the fiduciary part of my title seriously and only put out relevant information that can truly help people.